My friend Kristin is a brilliant photographer. Her pictures are so beautiful and romantic and I just love them.
Kristín asked me a few weeks ago if I was interested in making some christmas cupcakes that she would then photograph for her advent calendar. Was I interested? You betcha! I mean – you just need to check out her Facebook page and her webpage and have a look at her work.
Sadly (and inconveniently because I'm a Cake blogger!) I'm such an amateur when it comes to taking pictures  – I really need to learn how to work that camera.
Anyways – here are some of her brilliant and beautiful pictures featuring my christmas cupcakes 😀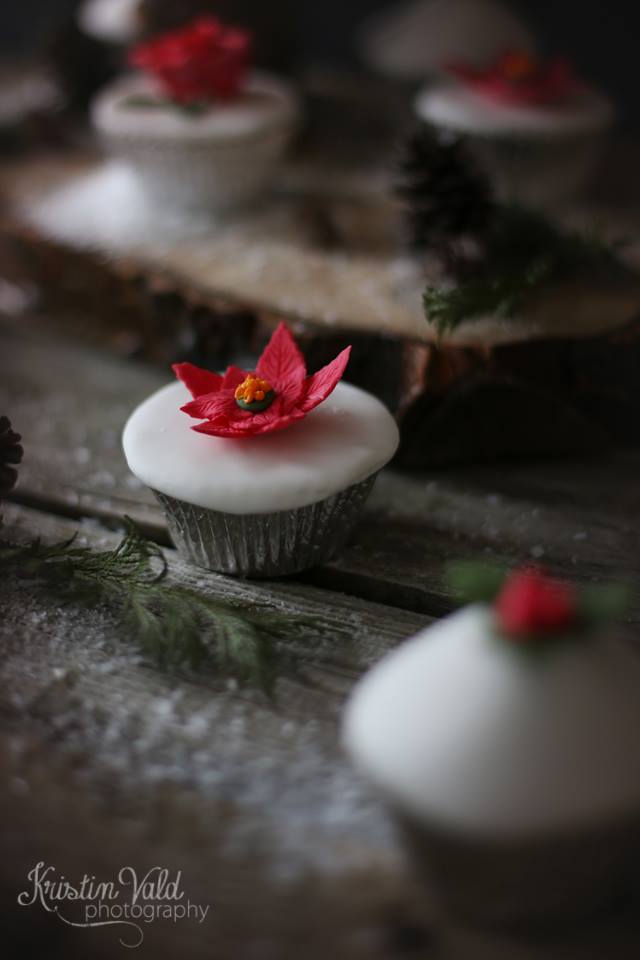 Have a wonderful day!