On August 11th my "little" girl turned 5. Since we said goodbye to the guests at her 4 year old party she's been thinking about the cake for this birthday party.
Her mom freely admits that she would like to exercise more control over the creative process but it's also wonderful to see how much she thinks about this. Over the past year she has, among many others, wanted a superhero theme, Frozen, Barbie and Hello Kitty.
Rummaging around in my baking stuff (which takes up a whole closet by now!) I found two dolls I bought a few years ago. As soon as I saw the dolls, Little Red Riding Hood and the Big Bad Wolf, I knew I wanted to decorate a cake in that theme. The years went by and my little girl never approved a Little Red Riding Hood theme birthday party – until now! Wahoo!
Here are a few picture of the cakes we made:
The birthday cake was a vanilla sponge with jimmies in the dough, making it look really nice and giving it a great flavour. The icing was a simple vanilla buttercream. The trees are fondant, and the mushrooms are sugar cookies.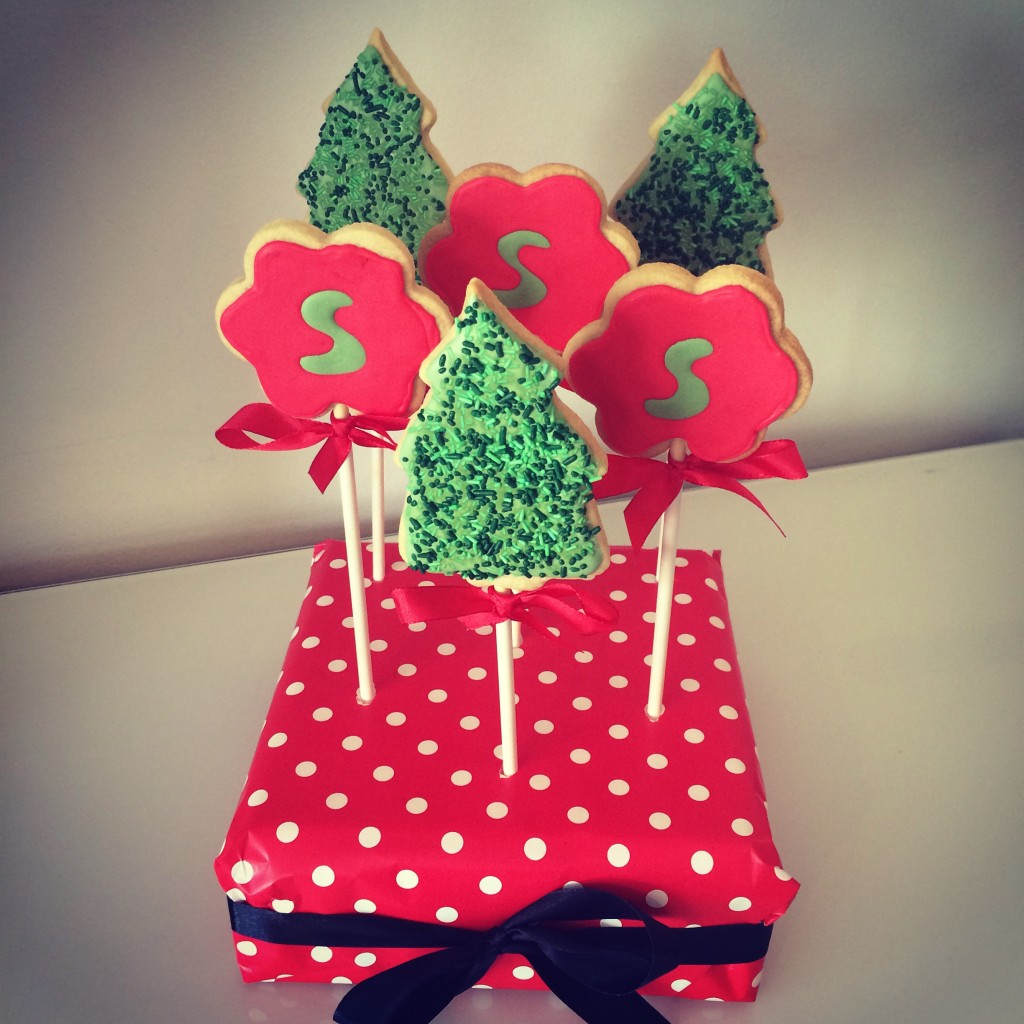 Finally, I baked more sugar cookies and decorated them with royal icing and jimmies 🙂